Mauro Marchetti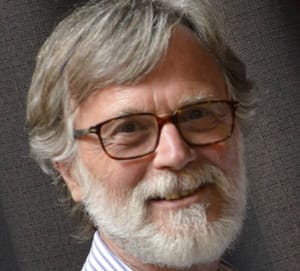 ---
Mauro Marchetti is an Italian Director of Photography who boasts a career of 50 years and more in the National and International Cinema and Television.
His filmography includes severals collaboration with Vincenzo Storaro and titles suchs as "Apocalypse Now", "Last tango in Paris", "Popeye", "Boris, il film", "Ragazzi Fuori" e "L'erede", "Il muro di gomma", "Pater familias", "Dellamorte Dellamore" e "Mary per sempre".
Mauro Marchetti è un Direttore della Fotografia italiano che vanta una carriera di più di 50 anni nel Cinema Nazionale ed Internazionale e nella televisone.
Numerose sono state le sue collaborazioni con Vittorio Storaro. Della sua filmografia fanno parte titoli come "Apocalypse Now", "Ultimo tango a Parigi", "Popeye", "Boris, il film", "Ragazzi Fuori" e "L'erede", "Il muro di gomma", "Pater familias", "Dellamorte Dellamore" e "Mary per sempre".
Eros D'Antona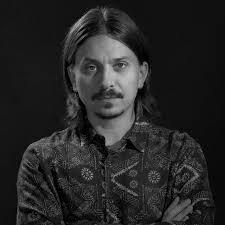 ---
Eros D'Antona is a Director, Screenplayer and Video Editor.
His career starts in 200 with the video editing, co-directing and direction of several music video in collaborations with Internatial artists.
He also directs and produced five horro feautures distributed in more than 40 Countries and dubbed in lots of languages.
Eros D'Antona è un Regista, Sceneggiatore e montatore.
La sua carriera inizia nel 2008, anno in cui si dedica al montaggio, alla co-regia e alla Regia di numerosi video musicali, collaborando con artisti di fama nazionale ed internazionale.
Ha diretto e prodotto 5 lungometraggi, prevalentemente horror, distribuiti in oltre 40 Paesi nel mondo e doppiati in svariate lingue.
Alberto Baracco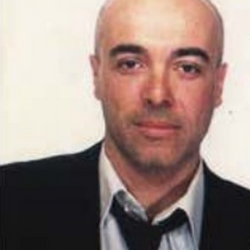 ---
Alberto Baracco is a researcher at Human Science at University of Basilicata where he teachs Cinema. 
His fields of research are Filmic philosophy and film eco-criticism.
He published a lots of articles and essays in international journal and he is the author of "Philosophy in Stan Brakhage's Dog Star Man" and "Hermeneutics of the film world. ARicœurian method for film interpretration".
Alberto Baracco è un ricercatore presso il  dipartimento di Scienze umane dell'Università della Basilicata, dove insegna Cinema, i suoi campi di ricerca sono Filosofia filmica e l'ecocritica cinematografica.
Ha pubblicato numerosi articoli e saggi su riviste nazionali e internazionali ed è autore delle due monografie "Philosophy in Stan Brakhage's Dog Star Man" e "Hermeneutics of the film world. A  Ricœurian method for film interpretration".
Tommaso Errichelli
---
Art Director
Tommaso Errichelli, Psychologist Gestalt Psychotherapist. Creator, founder and Artistic Director of the International Film Festival for CORTI DI VITA, lover of cinematographic art, for years engaged in social work also through experimental cinema and theater workshops. She holds various roles in her professional field and in third sector organizations in defense of human rights.
Direttore Artistico
Tommaso Errichelli, Psicologo Psicoterapeuta della Gestalt. Ideatore, fondatore e Direttore Artistico dell'International Film Festival perCORTI DI VITA, cultore dell'arte cinematografica, da anni impegnato nel sociale anche attraverso laboratori di cinema e teatro sperimentali. Ricopre diversi ruoli nel suo ambito professionale e in organizzazioni del terzo settore in difesa dei diritti umani.
Arianna Colliard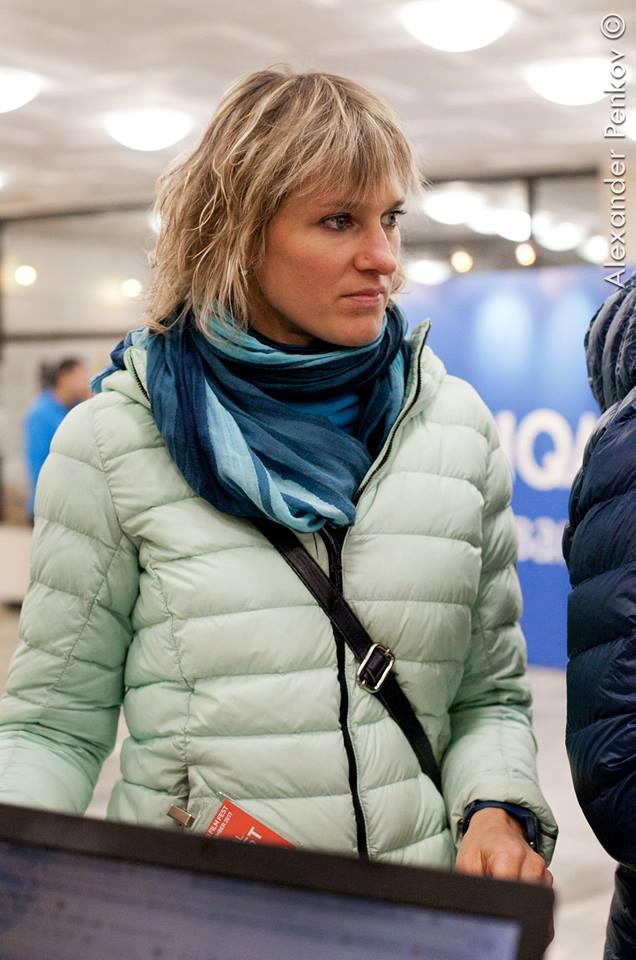 ---
Laureata al DAMS di Torino e in Antropologia Culturale ed Etnologia all'Universita di Torino.
Nel 2010 ha realizzato "The Light Side of the West" documentario girato in Ladakh (India) vincitore di alcuni premi in ambito nazionale, e ha collaborato alla post-produzione del documentario "The Broken Moon" (IDFA 2010, Winner KIMFF 2010) con la casa di produzione brasiliana Enigma Filmes. Nel 2012 ha diretto il documentario "FILA: Our First Century", per la Fondazione FILA Museum. Nel 2012 ha pubblicato, per la collana "Quaderni di cultura Alpina" della Casa Editrice Priuli&Verlucca, il libro Fotografia come Antropologia Pionieri in Valle d'Aosta tra Ottocento e Novecento, del quale e autrice. Nel 2014 ha co-diretto, insieme a Maurizio Pellegrini, "Le montagne non finiscono la", film sulla spedizione alpinistica capitanata da Enrico Rosso in Patagonia, nello Hielo Continental, e "Spekh. The not Direct", sulla spedizione dei Ragni di Lecco all'Uli Biaho, in Pakistan, entrambi distribuiti nel 2015 da Il Corriere della Sera nella Collana Le Leggende dell'Alpinismo. Attualmente sta lavorando al documentario "4.000 m sopra il mare", coproduzione italo-francese che ha ottenuto contributi da Torino Film Commission, Valle d'Aosta Film Commission e dal Ministero dei Beni e delle attivita Culturali, sezione Cinema.
Mauro Grosso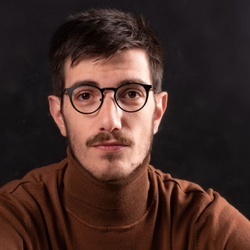 ---
Mauro Grosso is a Director, Scriptwriter and Video Editor. He studied Direction, Screenplay, DOP, Cameraman and Edit and get his degree at "Accademia Nazionale del Cinema di Bologna".
Among is works stands out his multi award winning horror short movie "Sleep well", "It Comes For You" and "Grave" that also have been streamed from MyMovies in occasion of "Los Angels Italia Film Festival".
Mauro Grosso è un Regista, Sceneggiatore e Video Editor. Studia Regia, Sceneggiatura, Direzione della Fotografia, Operatore di macchina e Montaggio e si diploma all'Accademia del Cinema di Bologna.
Tra i suoi lavori emergono quelli di genere Horror "Sleep Well", "It Comes For you" e "Grave" vincitori di numerosi premi in Italia e all'estero ed ospitati su Mymovies in occasione di festival come "Los Angeles Italia".